haze hairdressing bar
The haze hairdressing bar is inspired by women and designed for women. It opposes the existing foundations and traditions of the beauty market, and instead treats women as real and whole individuals. Our guiding ambition is to liberate the client from any obligations imposed on them by society, and thereby allow them the freedom to look and feel exactly as they want.
A hairdresser's and a bar for women from the founders of FIRM – the first barbershop. We have often heard from girlfriends of the guys who had their hair cut at our barbershop that they would like to have a similar place for women. It should be a place with an ambience, with a special attitude to visitors. Not a beauty parlor, but a place created especially for girls, for whom it is important to be understood and who would like their tastes, values and interests in life to be shared. 
We have done our best to create a truly special place for special girls. haze is a place without anything excessive, pretentious or contrived. Attention to detail creates the ambience; every centimeter of space is arranged with care and respect for our guests.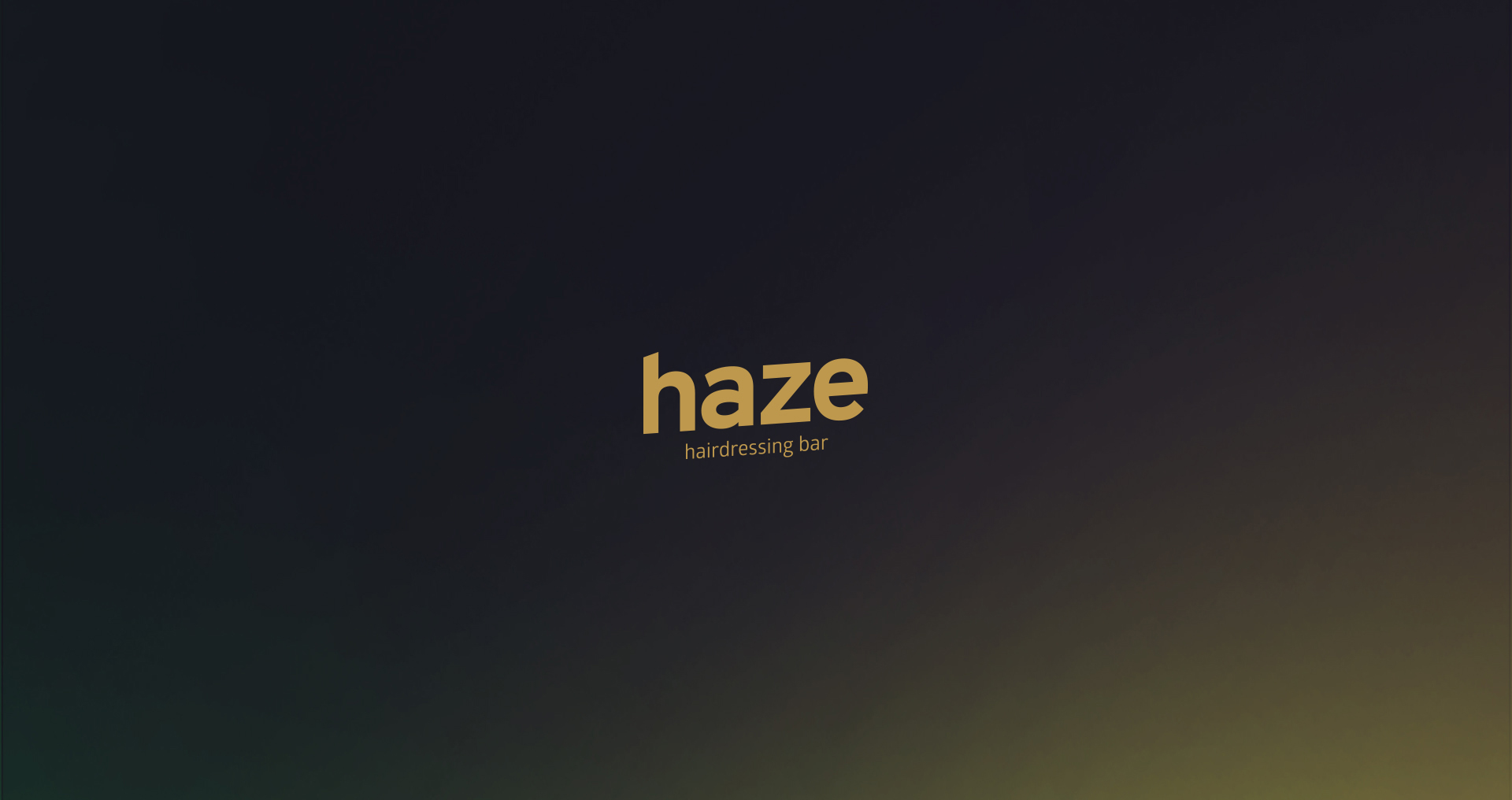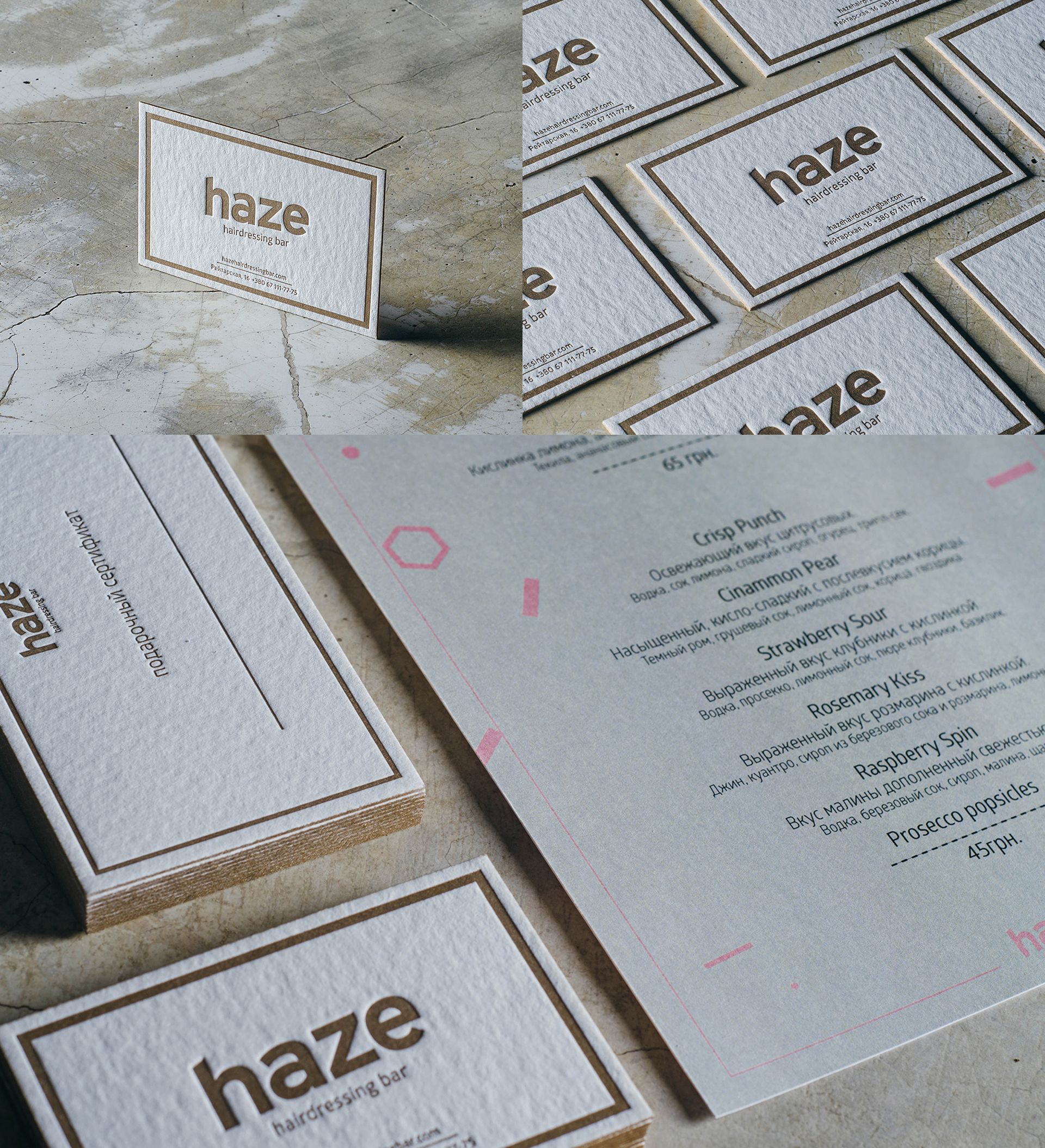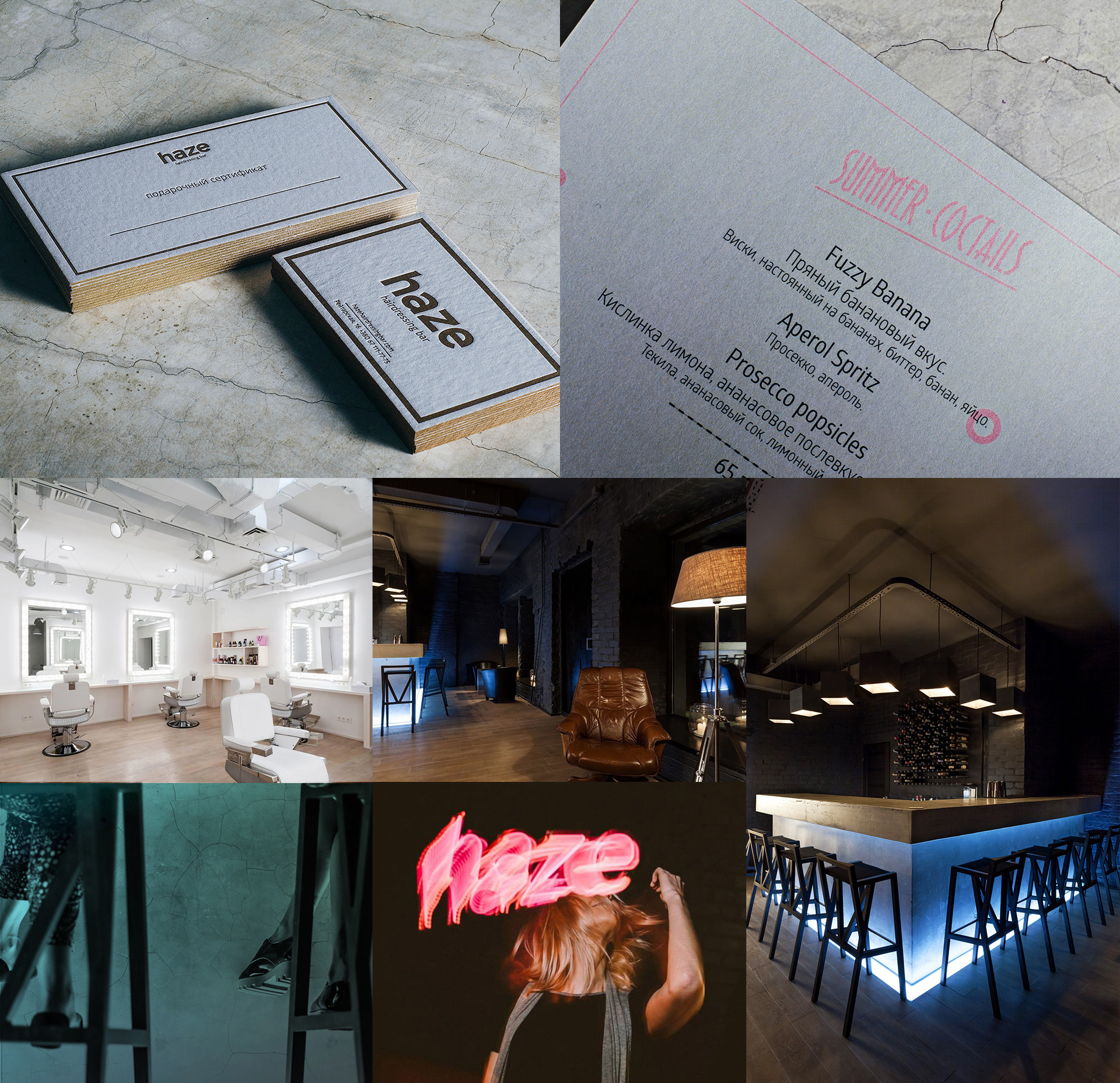 — Brand identity
— Brand positioning statements
— Customer experience guidelines
— Business strategy
— Marketing strategy
— Communication plans
— Marketing activities
— Creative and operational production supervision
Creative strategy — Boris Zelenkevich
Marketing strategy — Anton Maksakov
Love At Firs Sight film — HOLST
Lookbook film — HOLST
http://hazehairdressingbar.com